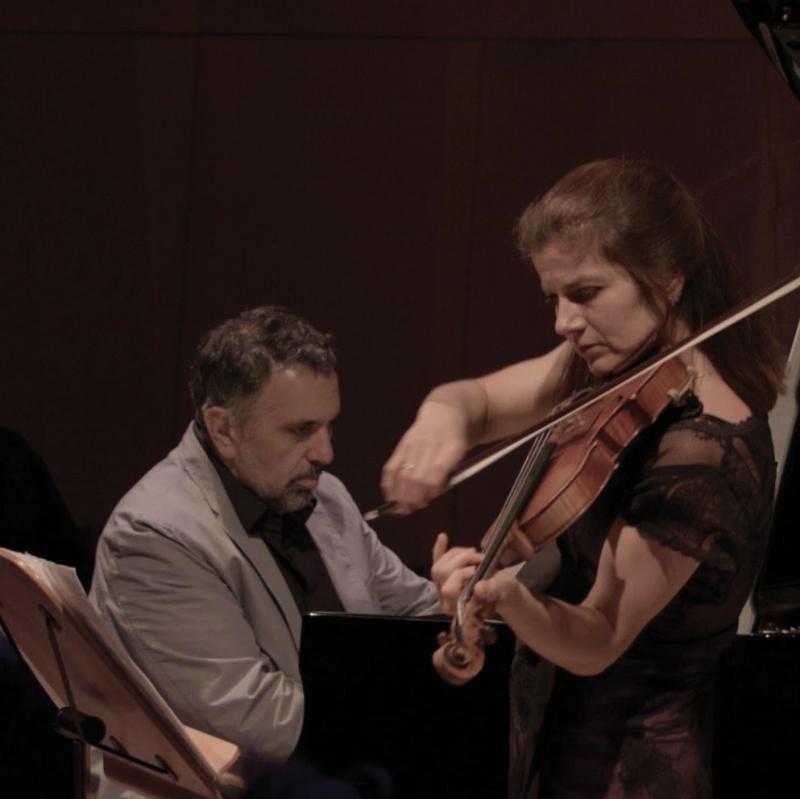 sample
music
PAUSE/PLAY
Aria

http://alfirecords.com/file/music/5fb60a6b593d8cedcb52d07cf36b3aad036c551b.mp3

Variation 12

http://alfirecords.com/file/music/294610d7d61e48f86abb97c47d40e6b08dd65681.mp3

Variation 13

http://alfirecords.com/file/music/4a8b122cf76071521a729c6c6801d3e76c47d77c.mp3
Coming this year
Zoe Black & Joe Chindamo's
New Contemporary Classical project "SYMBIOSIS"
Enjoy Thei
Zoe Black and Joe Chindamo are routinely described as edgy and a welcome new and unique voice in contemporary classical music. Their concert performances and two CD releases have met with the highest acclaim from critics and peers. In the past year, they were highlights at the Australian Festival of Chamber Music, The Port Fairy Spring Festival, Canberra Street Theatre, Melba Hall, Sandgate Music Festival and Peninsula Festival. They are regular performers on ABC FM Sunday Live and have their own series at the Melbourne Recital Centre. In February 2014, following the release of Dido's Lament, they were the subject of a 4 page feature in Limelight. The same recording was nominated for an ARIA for best classical album of 2014. Their 4 and 5 star reviews of concerts and CDs have emphasised their commitment to new music which displays a daring disregard for boundaries.

"I wouldn't even label this crossover: instead of breaking down boundaries, this duo appears not to notice them…This recording (Dido's Lament) is brimming with creativity. It's a delight to hear…The duo must be lauded for forging a style entirely their own."
Francis Merson, editor LIMELIGHT MAGAZINE
Joe Chindamo: Piano
Zoe Black: Violin
Their New Release: "The New Goldberg Variations" By Johann Sebastian Bach
With A Newly Composed Counterpart For Violin By Joe Chindamo
"...in my book, this was one of the most absorbing recordings of recently composed music that I encountered in 2015."
-Steven Smoliar (AXS Entertainment, Examiner.com)
"If Alfi does this properly, this version of the Golbergs will be known as the next major development of the work since Glenn Gould."
-Nikolai Demidenko (World renowned pianist)
The video below is titled "Rag de Guerre," the first movement of "SYMBIOSIS," an original work for violin and piano by Joe Chindamo.
© COPYRIGHT ALFI RECORDS | Web Development & Design by Papdan.com